Jamey Heinze
As CMO at iGrafx, Jamey is responsible for enriching the brand, amplifying market awareness and creating additional demand for what he believes is the best solution in the market.  Prior to joining iGrafx, Jamey was the Vice President of Marketing for Austin-based Hostway, the CMO In-Residence for Predictive Science, as well as the CMO for Hearst-owned CDS Global. In his career as a marketing leader, Heinze has been instrumental in branding, demand generation, product development, launch and strategy.
There is Light at the End of the Tunnel – and it's a Freight Train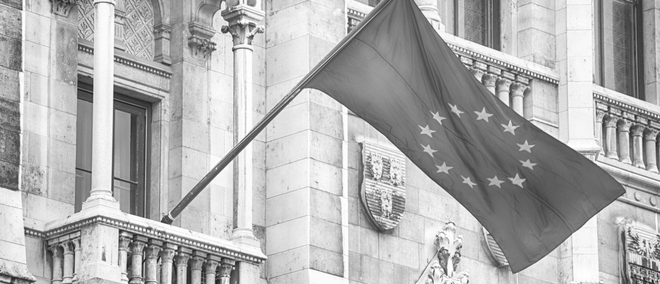 GDPR, the European Union's General Data Protection Regulation is fast approaching, and we'd like to help you be on that train rather than hit by it. In case you're unfamiliar, GDPR will dramatically change the way that data must be handled by any company doing business with the EU, and it introduces significant penalties for those who are not compliant.
What is it? It's the European Union's General Data Protection Regulation (GDPR), and it will come into effect in May 2018. It includes fines of up to the greater of €20 Million or 4 percent of corporate annual revenue for companies that do not comply.
Why should I care? First of all, you are not excluded if your business resides outside of the EU.  In fact, if your business touches any EU businesses', EU residents', or EU citizens' data, you will have to comply with the GDPR. To make matters even more urgent, you have only until May 25, 2018, to be able to show compliance.  Repercussions will cost you, and there are intricacies involved with becoming compliant and then maintaining
How can a process-centric business modeling solution help? It's all about data protection.  The data in your systems (email, user data, etc.) needs to be protected.  And this is much more than just a legal problem or an IT problem – it's a process problem.  Businesses need to know where data is flowing and then have the right controls in place to make sure the data is protected.  Unless it's analyzed from a complete business process perspective, you risk missing touchpoints, breaching and paying fines.  A tool like iGrafx brings to the table the intellectual property (knowing the regulatory elements of GDPR), as well as a survey module to assess risk, and then the ongoing system to document, model and audit controls in going forward.
To help be sure you're on the GDPR train, we've created a brief 5-minute survey that tees up the areas you need to be considering as May 25th 2018 draws near. In return for completing the survey, we will provide you with our concise GDPR preparedness whitepaper.
Additionally, we're happy to announce a GDPR live webinar that will take place on March 6th at 2:00 ET.  Ed Maddock, industry veteran and GDPR expert will explain the impact of the new regulation, what it means to your organization and how you can be prepared.  Your solution can't be "one and done," and you must include all stakeholders from Legal, to IT, to functional process owners.
And finally, we've created an online resource center that aggregates all of the information described above, and more.  Please visit www.igrafx.com/GDPR or email GDPR@igrafx.com for more information.
In the end, GDPR is coming, whether your organization is ready or not. Let's take a quick look at some stats around the impact of this new regulation.
Who will be affected?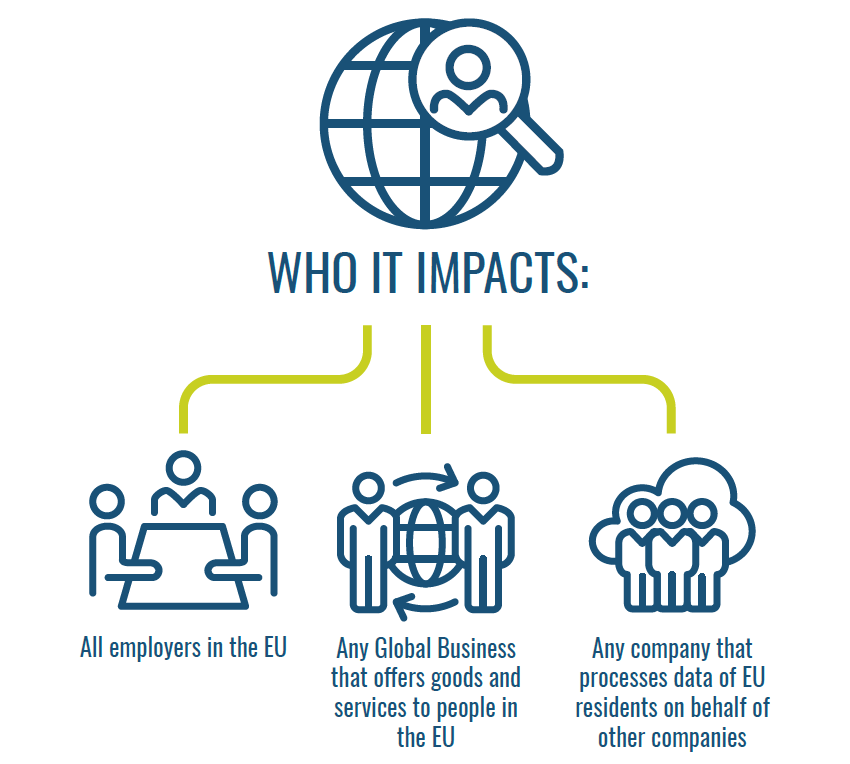 What are other companies doing?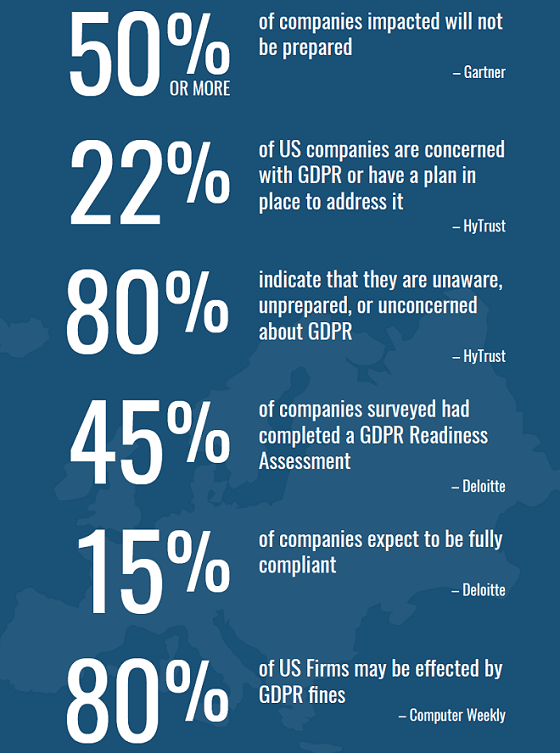 Take our survey to make sure you're on the right track. And if you have immediate questions you can register here for a consultation with one of our GDPR specialists.